You may have seen these weird clear machines full of gears at various touristy sites. These are known colloquially as "Penny Smashers," and they do just that—smash pennies. Although they also imprint an image, generally related to whatever touristy site you are at.
I don't know when I started collecting these things, but I've amassed a fair few!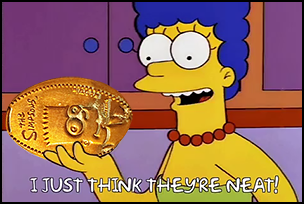 Hover over the images for bigger images and info!