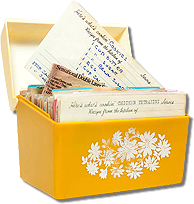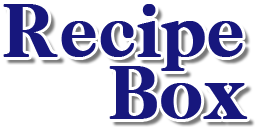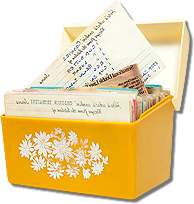 Chicken Enchiladas


FULL DISCLOSURE! I've made some modifications to my copy, mostly simplifications, but this recipe is originally from Gimme Some Oven, who I highly recommend!



Ingredients


• 2 tablespoons olive oil
• 1 small white onion, diced
• 1½ pounds skinless chicken breasts, baked & shredded¹
• 1 can (4oz) diced green chiles
• 1 can (15oz) black beans, drained²
• 6 large flour tortillas
• 3 cups "Mexican-blend" shredded cheese³
• salt & pepper
• 1½ cups red enchilada sauce
• sliced avocado & sour cream (on the side)



Directions


➀ If making your own enchilada sauce instead of store-bought, which I recommend (see linked recipe), prepare it first.
➁ Preheat oven to 350°F. Grease a 9x13 inch glass baking dish.
➂ Heat oil in large pan over medium heat. Saute diced onion for three minutes, then add chicken, chiles, and ⅛ teaspoon each of salt and black pepper. Mix thoroughly and saute another two or three minutes.⁴ Add beans; mix thoroughly. Remove from heat.
➃ One at a time, prepare the tortillas: spread two tablespoons of your enchilada sauce ain a line down the center of the tortilla. Follow with a generous spoonful of chicken mixture and around ⅔ cup of shredded cheese. Roll up tortilla and place in baking dish; follow suit with other five tortillas. Top with remaining enchilada sauce and any remaining shredded cheese.
➄ Bake uncovered for 20 minutes, until tortillas are slightly crispy on the outside. Remove from oven.
➅ Serve while hot, with chosen toppings (in my case I prefer avocado and sour cream)!



Notes


➀ The original recipe calls for diced chicken, but I find it just as easy or easier to bake the chicken ahead of time, then shred the chicken after it's cooled a bit. Essentially just tearing it off the bone by hand and pulling it into smaller pieces.
➁ The original recipe calls to rinse the beans but personally I don't bother.
➂ I'm unsure of the availability of this blend in other countries, but in the US, typically "Mexican-blend" shredded cheese is made up of Monterey Jack, cheddar, queso quesadilla, and asadero cheeses. (It's my go-to shredded cheese, honestly.)
➃ Since I prebake my chicken, I don't worry terribly about making sure the chicken is cooked at this step, inasmuch as just making sure the flavors have mixed well!