Thought I'd share some Christmas fun, much like I did at Halloween! It's been a bit harder to find certain things—no luck with cursors, for instance—but overall I'm still happy with this page.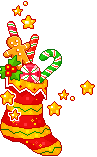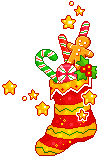 A Less Conventional Christmas Playlist
Magical Midis
Whimsical Watchlist
Wintry Waves
Enchanting Eats
Snowy Stickers

A Less Conventional Christmas Playlist

Eight hours of lesser-heard Christmas music. NOTE: There's nothing marked explicit in this playlist, but I can't promise there won't be a bad word or two here and there. So if you've got little ones (or in-laws who offend easily), this might not be the playlist for you. (There's many more songs than the 100 available in the embed here; for best results, open the playlist in your browser or Spotify app and hit shuffle!)


Magical Midis

A collection of holiday-themed midis! Pick and choose what you want int he list, or download the whole shebang in a zip file! (Click the header to expand the list!)



Christmas Midis

*I have no idea what they mean by "new age" but it was in the original filename so I left it. :P
Whimsical Watchlist

A list of the movies and specials I'd like to watch this holiday season. Here to help you pad our your own list or at least inspire some good movie nights! (Click the headers to expand the lists!)



Movies

It's a Wonderful Life (1946)
A Christmas Story (1983)
Gremlins (1984)
Scrooged (1988)
Die Hard (1988)
Die Hard 2 (1990)
National Lampoon's Christmas Vacation (1989)
Edward Scissorhands (1990)
Home Alone (1990)
Home Alone 2: Lost in New York (1992)
The Muppet Christmas Carol (1992)
Batman Returns (1992)
The Nightmare Before Christmas (1993)
Miracle on 34th Street (1994)
The Santa Clause (1994)
The Santa Clause 2 (2002)
The Santa Clause 3: The Escape Clause (2006)
Jingle All the Way (1996)
How the Grinch Stole Christmas (2000)
It's a Very Merry Muppet Christmas Movie (2002)
Elf (2003)
The Polar Express (2004)
Rise of the Guardians (2012)
Krampus (2015)
A Christmas Horror Story (2015)
Klaus (2019)




Christmas Specials

Mister Magoo's Christmas Carol (1962)
Rudolph the Red-Nosed Reindeer (1964)
Christmas Flintstone/How The Flintstones Saved Christmas (1964) [S5 E15]
A Charlie Brown Christmas (1965)
How The Grinch Stole Christmas (1966)
The Little Drummer Boy (1968)
Santa Claus Is Comin' to Town (1970)
The Year Without a Santa Claus (1974)
A Disney Christmas Gift (1982)
He-Man & She-Ra: A Christmas Special (1985)
Santabear's High Flying Adventure (1987)
Will Vinton's Claymation Christmas Celebration (1987)
A Garfield Christmas (1987)
A Muppet Family Christmas (1987)
Ernest Saves Christmas (1988)
Pee-wee's Playhouse Christmas Special (1988)
A Pinky and the Brain Christmas (1995)
The Nutcracker (2011)



Wintry Waves

Sound bytes & effects from the web, cleaned up (edited) by me in some cases, others made by me. It's a mishmash, and not in chronological order because good lord I want to publish this page sometime before Christmas. :P



A Christmas Story




National Lampoon's Christmas Vacation
(Warning for harsh language!)




Home Alone




Scrooged



Enchanting Eats

Loads of ideas for Christmas foods and drinks! All thumbnails lead to external and sometimes archived sites. (Click the headers to expand the galleries!)



Fantastic Feasts




Terrific Treats




Delightful Drinks



Snowy Stickers

Participating in the virtual sticker album fun? Here's some Holiday stickers to add to your collection!



Sandy Lion

The Nightmare Before Christmas

Disney

Lisa Frank

Miscellaneous




Credits: Reindeer Divider by cakelegs. Pixel Bobbles by apparate. Background found on Tumblr, and edited at length. Everything else found on Glitter-Graphics, so who knows where it actually originated. Let me know if you know a source and I'll be more than happy to credit properly or remove as needed!