All adopts link to their site of origin whenever possible.
Music for this page is "The Toybox" by The Stupendium!

the originals
This section features my very first two adopts, whose sites are sadly long gone.


Update! Thanks to Gifcities, I managed to recover one of Rafael's brothers,
Donatello! Hurray! I still hold out hope I'll find the others in time.


custom

Dragon Cave


The Final Outpost
( My Lab )

Flowergame
( My Greenhouse )









Magistream
( My Keep )


Pokéfarm Q
( My Profile )

Chicken Smoothie
( My Profile )

Squiby
Squiby is sadly now gone, but I managed to recover my pets at their last stage of growth thanks to an old version of my previous website!























Leetles
Technically still online, but non-functional, Leetles was a site that let users create all manner of tiny pixel adopts for others to adopt. These are the pets I had before the site broke down.



































































































Unicreatures
Probably the oldest defunct adopts I still have are my Unicreatures! Sadly the site disappeared rather suddenly many years ago, but I managed to find my favorites still squirreled away! So here they are.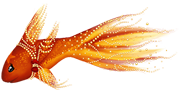 Licensed Characters
























































































































Miscellaneous